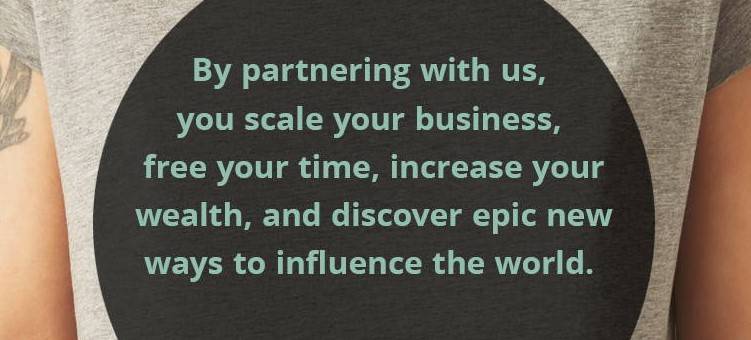 *New kinds of wealth
For most, wealth is little more than money in the bank.
Not for us.
We're passionate about building new kinds of wealth - anything in addition to money which contributes to the world in a positive way.
New wealth could involve more time, freedom, and health into your personal life or in the world at large.
It could be adding equity to your business, but with higher standards and in full integrity with your highest self.
With new wealth, you stay in flow, thrive, and help others do the same.
Learn more
---
*A new kind of entrepreneur
As creative entrepreneurs, our responsibility is to expand what's possible. If you're also an influencer, the world can expect even more.
What's an influencer? Not what you think.
If you have an established audience, or have started a business built on passion, you have the power to influence.
This power comes with the charge to use it well.
How far can you take it?
Learn more
---
How do we do this?
We're an on-demand TShirt printing partner, built to support creative entrepreneurs and influencers seeking new opportunities for their brands and the impact it can make.
---
Our services
Choose from three plans to fit your needs, all with the flexibility to set your own shipping and product prices.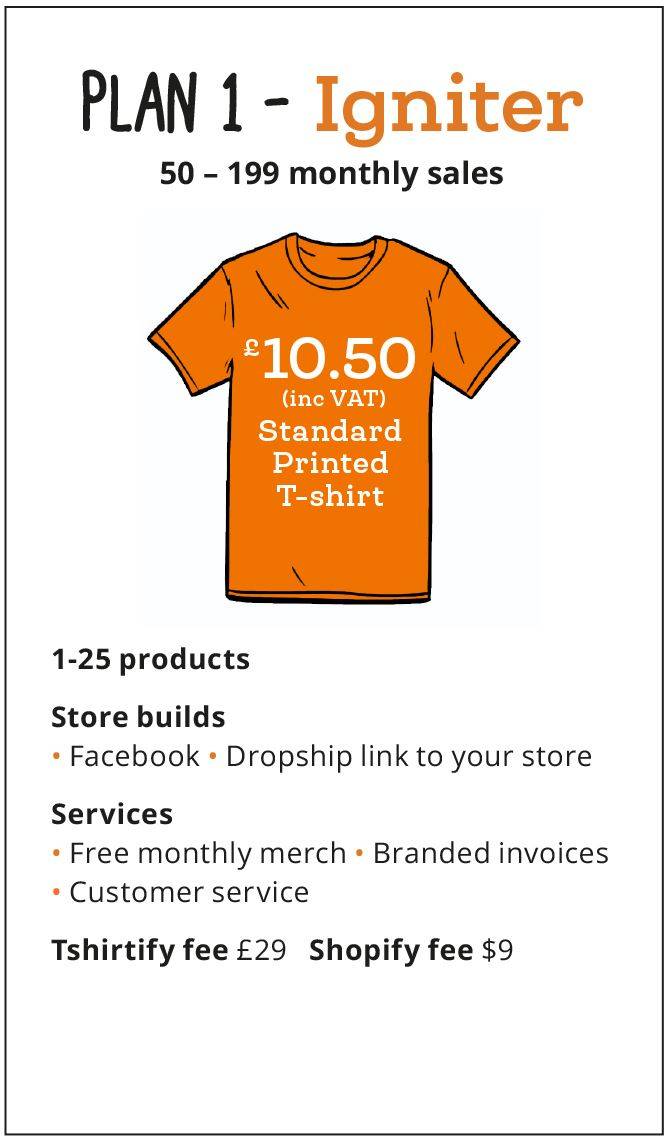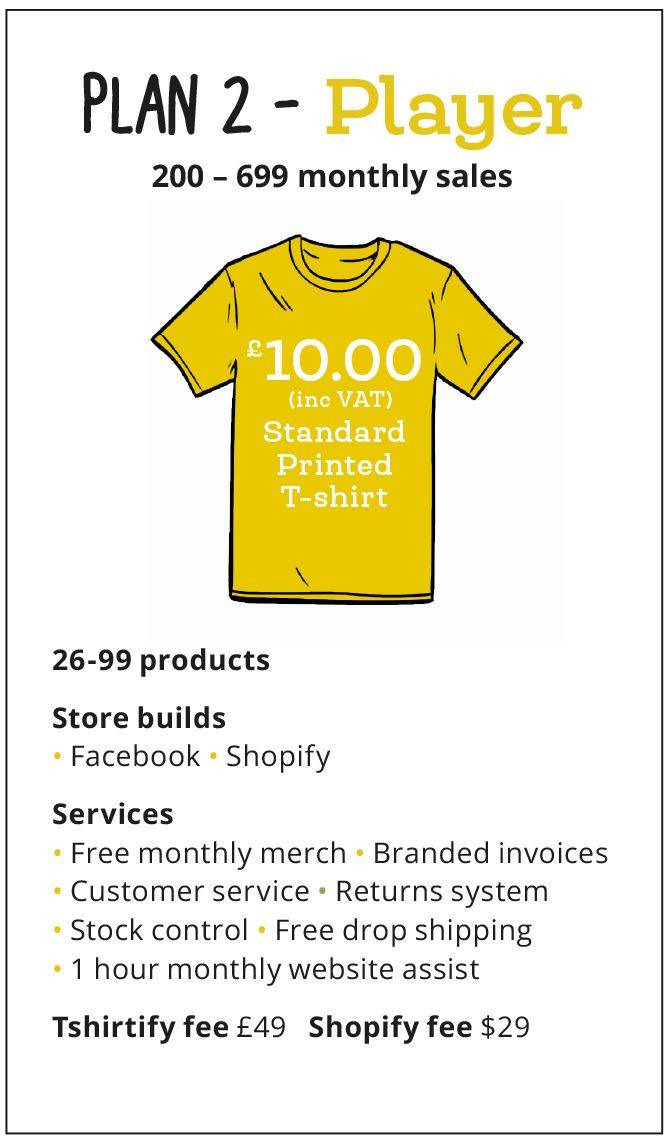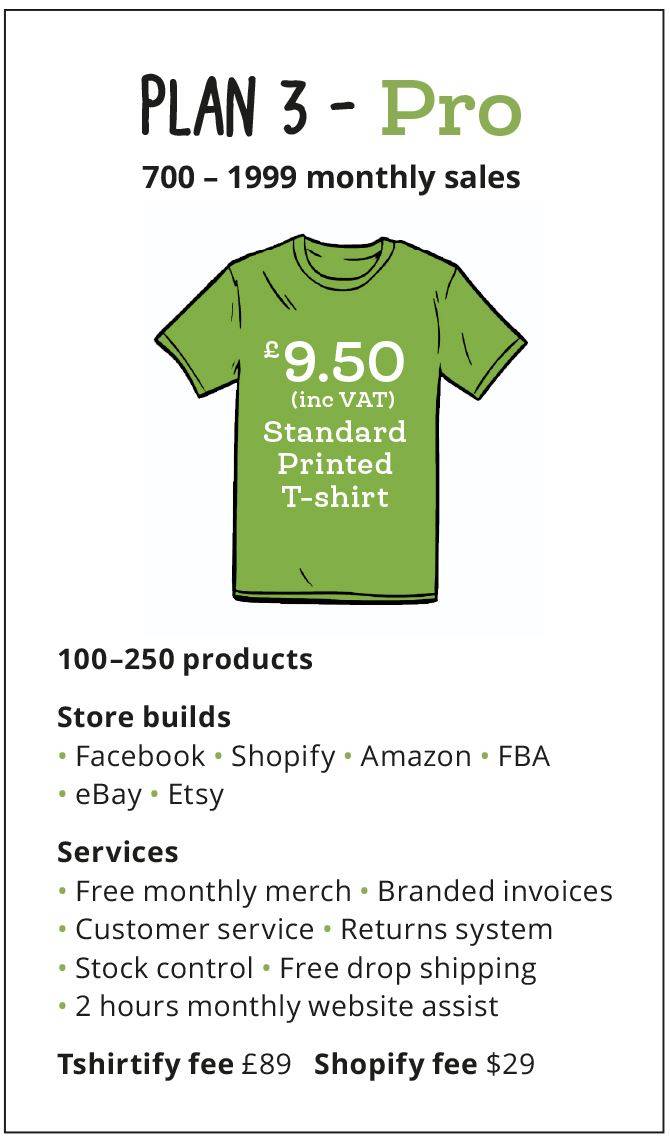 Once you're up and running, opt-in for additional tools and services, such as Google Analytics, Facebook Marketing, and website optimisation.
---
Our products
The possibilities are endless. We always start with a TShirt, but with room for creativity to run free. With an ambitious range of materials, sizes, and styles, the power of the TShirt is yours.
*All prices shown are inclusive of VAT
---
Our partners
" Last week was the first time in 4 years that I spent every single day doing what I love - illustrating! Thanks so much! " –
Jim'll Paint It, Illustrator
---






---
In the past ten years, Richard Flanagan, along with his team of print maniacs,printed and sold over 3 million TShirts. Many say his digital print quality rivals even the best screen printers.
Along with his wife, Kerry, a professional graphic designer and typographer,they took this street cred and founded TShirtify, an on-demand printing service for creative entrepreneurs and influencers ready to capitalise on their popularity, scale their brands, and discover how they can influence more.
As creative entrepreneurs, Richard and Kerry have been through it all, and felt called to share their expertise and provide others proven pathways to accelerate success and influence the world in a positive way.
Learn more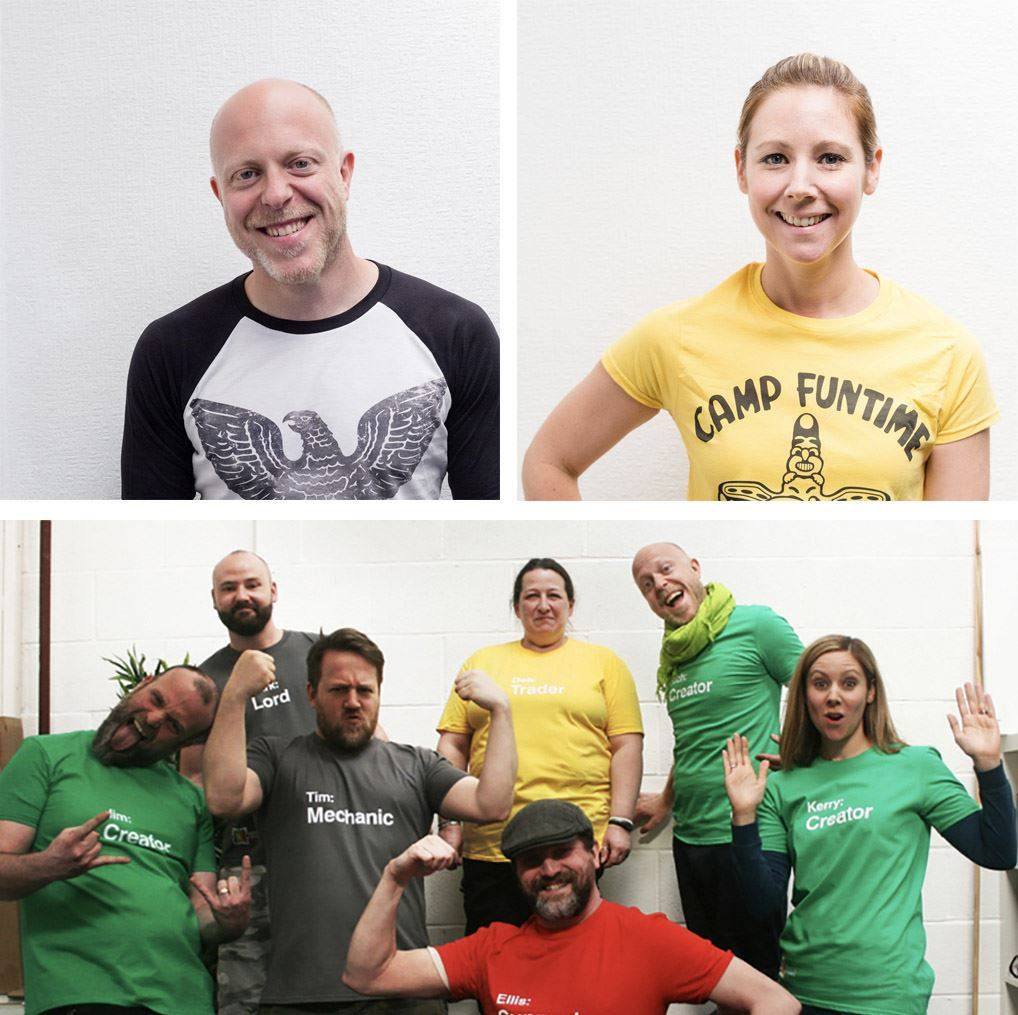 ---
T-shirt story
The TShirt is much more than a threadcount. It's a force.
At critical moments in history, the TShirt was there. Sometimes, it even created history. In the hands of great artists, the TShirt is a powerful vehicle to take positive action in the world.

Unfortunately, the TShirt is now seen as a mere commodity. That's criminal.
In the face of such injustice, and in the spirit of the most epic protests, we're speaking truth to power in our own way. Introducing Take Back The TShirt! : our grassroots campaign to restore the TShirt to its rightful throne.
Join the fight
---
Things are changing. More companies are making the choice to impact the world beyond profit.
We believe impact happens best through influence. And legacy is what happens when an abundance of such is left in the world.
When those who partner with us consciously create new kinds of wealth, they are widening the influence they can make.
At TShirtify, we influence through our ongoing partnership with Buy1Give1 and their Global Giving Campaign. For every TShirt that rolls off the press, we give an essential Education Pack to a child in Cambodia.

---
Contact us
If our story speaks to you, join us. Together, we can influence more.
We're currently accepting applications for 2018 partners.
Who is a potential partner? A new kind of entrepreneur who feels called to play a much bigger game. If that's you, register your interest in TShirtify by completing a brief survey.
Thanks!
This field is required
This field is required
This field is required
This field is required
This field is required
This field is required
This field is required
This field is required
---