Here you can find all of our information on our standard shipping prices and guide times for the delivery once the items have been dispatched. If you have any questions then please get in touch using the contact form here.
Shipping prices below are provided for integrated Drop Shipping service users.
T Shirt Standard Delivery
T Shirt Standard Delivery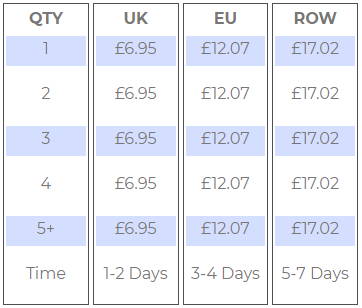 Hoods and Sweats Delivery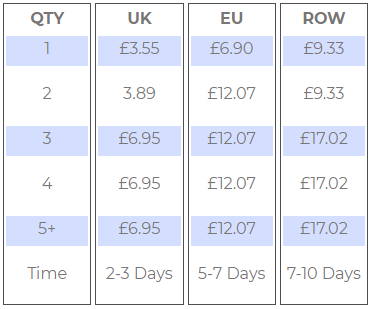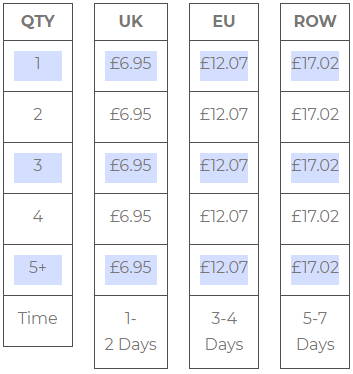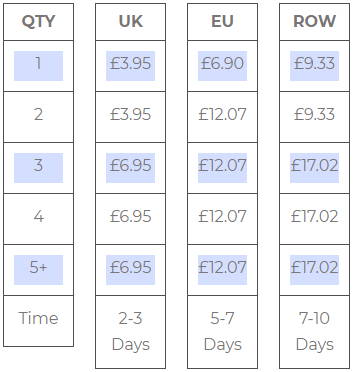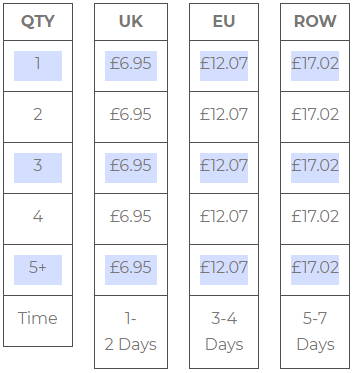 By signing up and sending your details on this form, you are consenting to us contactiing you in regards to your query either by email or telephone if provided. We may also from time to time send you marketing emails and newsletters about new product releases, promotions and platform updates.